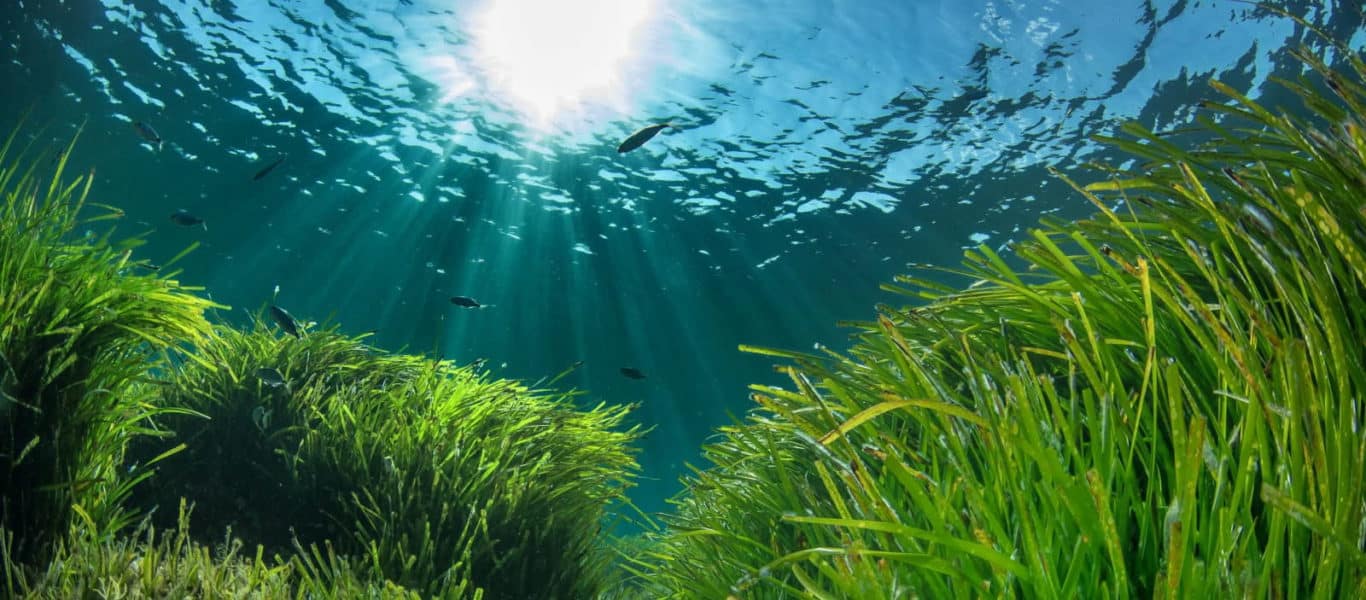 The Yacht Club de Monaco has always been concerned about the evolution of maritime rules applicable to yachting.
Posidonia (Posidonia oceanica), the most widespread aquatic plant in its waters, is one of the main marine resources of this sea. It occupies between 25,000 and 50,000 km2 of the Mediterranean's coastal areas, which corresponds to 25% of the seabed. It develops from the first few metres to a depth of 40 m. More than half of the oxygen we breathe comes from the oceans. Posidonia has been called « the lung of the Mediterranean » because it is one of the most important sources of oxygen, supporting the biodiversity of its ecosystem.
The new regulation concerning the anchoring in the Mediterranean made a lot of talk, this new restriction aiming to protect the Posidonia prohibits for the boats of less than 20m (24m in certain regions) to drop anchor near Mediterranean coasts. According to article 6 of the decree, which deals specifically with the protection of the environment, it is stated that: « The anchoring of vessels must not undermine the conservation of, or lead to the destruction or alteration of the habitats of protected marine plant species. It is forbidden to anchor in an area corresponding to a habitat of protected marine plant species when this action is likely to harm it » Prohibitions punishable under the Environmental Code.
This last point has been reinforced by the European framework directive « Strategy for the marine environment », which has been adapted for the Mediterranean in a « Strategy for anchoring pleasure craft ».
These measures will make it possible to protect Posidonia meadows and anticipate any postponements of mooring.
In order to allow for consultation and the taking into account of local specificities, the Maritime Prefect has decided to refer the precise definition of the areas prohibited from anchoring to local decrees according to the state of conservation of the meadows and the frequency of use of the sites.
The decree will therefore be adapted to each department of the Mediterranean coastline in order to organise anchoring.
The Yacht Club de Monaco wanted to better understand the opinions and reactions of their Captains concerning the new anchoring rules on the Mediterranean coast. We therefore created a form consisting of 4 questions so that our Captains could express their feelings in complete freedom but above all in complete confidentiality.
The questions were as follows:
Have the new restrictions impacted your cruising plans, or might they in the future ?
Do you feel that you have been provided with sufficient alternatives to anchoring in the areas where the new restrictions will be imposed, such as mooring buoys?
Do you think these new restrictions will have an impact on the number of yachts visiting the region or the length of time they are likely to stay ?
As a follow-up to this form we have carried out an analysis of the answers given (yes / no / no position), which has enabled us to draw up statistics which will be presented below. In addition, you will find the maps of the possible anchorage areas in the different regions as well as the different decrees